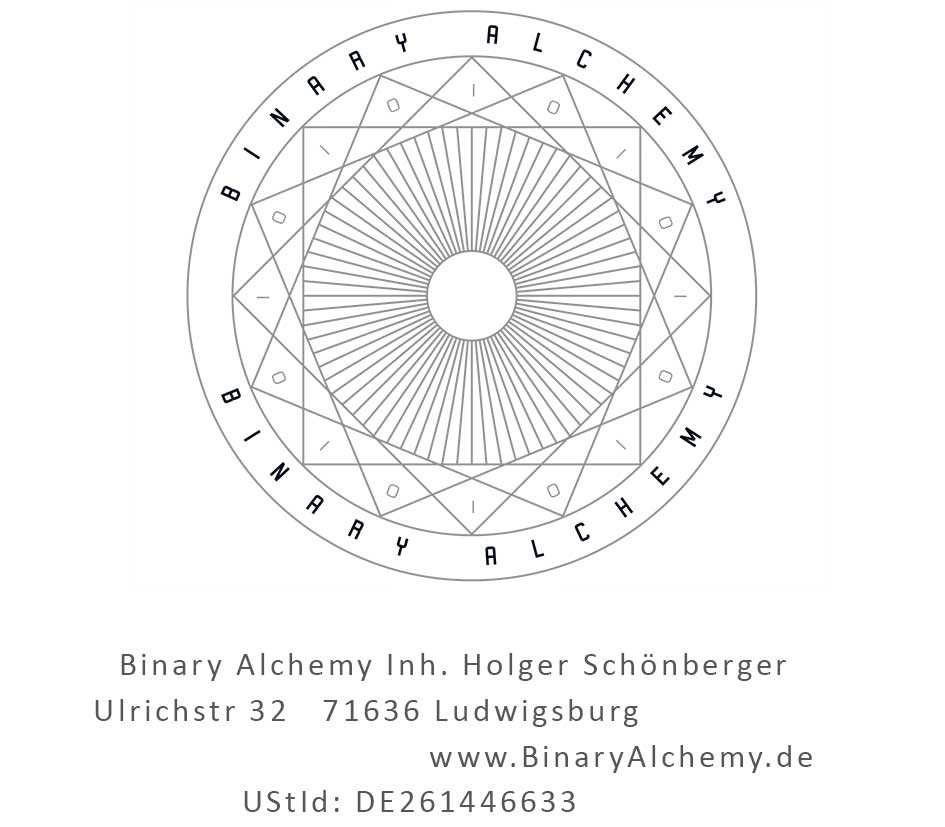 About Our Company:
A Diverse Tapestry of Expertise
At Binary Alchemy, we're more than just a remote team of application developers; we're a harmonious blend of diverse backgrounds, each contributing a unique thread to our tapestry of expertise. Our collective knowledge transcends borders and unites us in a shared commitment to excellence.
Binary Alchemy
is a remote team of application developers with a wide range of experiences and backgrounds. We're brought together by our passion for technology and the belief that our differences are our greatest assets.

Our Strengths:
Cross-Disciplinary Insights: Our team includes computer science graduates, computer animation specialists, render and pipeline TDs, allowing us to approach projects from various angles and draw upon a wealth of knowledge.

Global Collaboration: Our remote structure enables us to harness these specialised skills, combining them into a powerful force for innovation, no matter where in the world we're located.

Adaptability: Our diverse skill sets and experiences make us exceptionally adaptable to tackle a wide array of challenges and project requirements.

Solution-Oriented Expertise: We have a history of applying our varied backgrounds to craft tailor-made solutions for complex challenges, exemplified by dissertations like yours on digital copy and intellectual property.


Our Mission:
Our mission is to harness the richness of our diverse backgrounds to develop innovative applications that stand out in the ever-evolving tech landscape. We believe that our varied perspectives enhance our problem-solving abilities.
Create forward-thinking applications. We understand the nuances of technology, economics, and intellectual property, and we're committed to producing solutions that redefine industry standards.

Our Values:
Innovation: Our passion for innovation is fueled by the unique blend of expertise within our team.

Interdisciplinary Collaboration: We believe in the power of combining skills and knowledge from different disciplines to create solutions that stand out.

Quality Focus: We place a premium on quality in every application we develop, in line with our commitment to excellence
Join Our Innovative Development Team:
At Binary Alchemy, we've taken diversity and expertise to heart. Join us to be part of a team that leverages this unique blend to create technology solutions that set the benchmark for creativity, technology, and intellectual property innovation.
About the founder of Binary Alchemy:
Holger Schönberger has collected numerous years of experience in computer animation and has filled diverse roles within the many aspects of digital post-production. He worked in commercials and visualisations. In 2003 he started the project study course for animation at the Institut of Animation (Filmakademie Baden-Württemberg). There he concentrated on visual effects from set supervision to playout and worked on many projects as shading/rendering TD. Since then he is developing tool, applications and shaders (
used in many hollywood features and commercials and
including volumetrics that even shipped with Softimage).